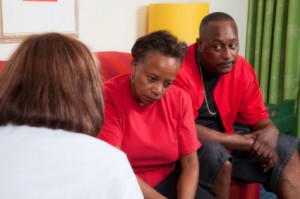 In every form of relationship, challenges and problems typically come into scene. These troubles can make or break the partnership: it can be used to make the relationship stronger or both parties might end up giving up on fixing the issues they are facing.
Problems vary in reasons, causes, and severity. For troubles that seem too heavy for couples to handle, they can consider seeking professional help through couples therapy.
Couples therapy is currently one of the most popular means of resolving conflicts and problems that couples cannot manage effectively on their own. This practice requires both partners to sit down with a trained specialist or professional, allowing them to discuss each other's thoughts and feelings. This psychological intervention aims to help clients acquire better understanding of their partner's emotions and ideas, which they are often unable to express in a normal setting.
Communication, sexual issues, conflict resolution, divorce, custody and visitation issues, and preparation of couples for marriage are addressed.
---
---
Claire Zwerk is trained as a Level Three Gottman Therapist.
Couples who enter into Gottman Method Couples Therapy begin with an assessment process that then informs the therapeutic framework and intervention. The goals of Gottman Method Couples Therapy are to disarm conflicting verbal communication, increase intimacy, respect, and affection, remove barriers that create a feeling of stagnancy in conflicting situations, and create a heightened sense of empathy and understanding within the context of the relationship.