Black Lives Matter
We at SPSI are reaching out to our Black community to let them know that we stand by them in these tumultuous times.  Generations of systemic racism have led to what we are experiencing today: violence, anger, outrage, protests, division and backlash.  People all over the world are rallying to protest racially based injustice and to support the Black Lives Matter movement.  While this is encouraging, we understand that it does not erase the truth that our black citizens live every day.  We are aware that our community members are experiencing current events in different ways.  Many of you are likely angry and looking to leadership, government officials and communities to stand up and make change happen.  Some of you may be hopeful by the world wide outrage and the support of other races, nationalities and countries.  Some of you might also be scared.  We would like to tell you that we will be here for all of you throughout it all.  We support Black Lives Matter and we understand that you need support, guidance or encouragement.
SPSI's Vision is to "significantly enhance the quality of life of all people we serve."  This cannot occur without addressing racism and acknowledging its insidious presence at all levels.  All of us at SPSI have a responsibility to look outward and inward to contribute to the transformation that needs to take place.  SPSI is willing to do that work and support all those who are willing and wanting to do so as well.  SPSI stands with our Black employees, consumers and communities.
---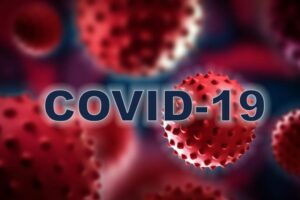 With the Covid-19 pandemic, Saginaw Psychological Service, Inc. is still open for business and referrals
For the main campus in Saginaw, please call (989) 799-2100. Phones are open from 8:00 AM to 5:00 PM Monday thru Friday as well as 24 hour answering service.
---
For your convenience, you can pay your bill here under Fees and Insurance
Please use the following prompts when you call in:
If you know your party's extension, press 1 + extension.
To start services or if you have questions about services or the waitlist – press 2
Bill or insurance Questions – press 9
Referred by Court/Probation/Parole agent – press 5
Saginaw Building 1 – press 3
Saginaw Building 2 – press 7
Saginaw Building 3 or adult case management, nursing and psychiatric services – press 6
Bay City Euclid – press 8
All others – stay on the line
---
Saginaw Psychological Services, Inc. is a private, multidisciplinary, outpatient Clinic that has served the mental health and substance abuse needs of adults and children in the greater Tri-County area since 1972.
---
If you are a team player that is currently looking for employment apply online at www.indeed.com. We are hiring for a variety of positions.