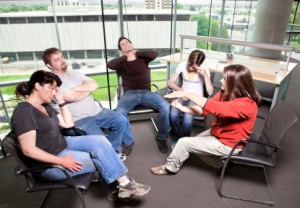 >
>
We provide services to all family members utilizing a comprehensive approach emphasizing family unity. Several techniques are employed and the importance of communication is stressed.
>
>
Family therapy enhances the skills required for healthy family functioning, including communication, conflict resolution, and problem-solving. Improving these skills also increases the potential for success in overcoming and addressing family problems.
>
>
The goal of family therapy is to work together to heal any mental, emotional, or psychological problems tearing your family apart. Family Therapy is to guide a family towards a healthy life, family therapists aim to aid people in improving communication, solving family problems, understanding and handling family situations, and creating a better functioning home environment.